Go back to the tipsy walk index
Tipsy Walk Vesterbro
Black Box Gallery 2016
København DK
Vindueskarmen ud til Vesterbrogade var fyldt med forskellige glas. Mette Kit Jensen var "stewardesse" og bad deltagerne vælge et glas. Desuden kunne man vælge mellem forskellige slags drinks spændende fra grøn saftevand til gul absinth. Efter at have indtaget drikkene vendte de fremmødte deres glas omvendt på bykort over Vesterbro/Frederiksberg. Derefter begav de sig enkeltvis til fods ud i byrummet, idet de fulgte aftrykkene fra glasset som rute gennem kvarteret.
Tilbage i galleriet blev kortene stemplet med datostempel og en skildpadde samt underskrevet af kunstneren. Nogle havde taget billeder undervejs, en havde skrevet en tekst og en havde købt en spand og indsamlet skrald på gaden.
Tipsy Walk Vesterbro DK
Black Box Gallery 2016
Copenhagen DK
The windowsill towards Vesterbrogade was filled with different glass. Mette Kit Jensen was "stewardess" and asked participants to choose a glass. One could choose between different kinds of drinks ranging from green limonade to yellow absinthe. After drinking out people turned their glass upside down on city maps of Vesterbro / Frederiksberg. Then they went out walking the cityscape, as they followed the prints from the glass through the neighborhood.
Back in the gallery, the cards were stamped with the date stamp and a turtle stamp and the artist gave them a signature.
Some took pictures along the way, one had written a text and had bought a bucket and collected garbage from the street.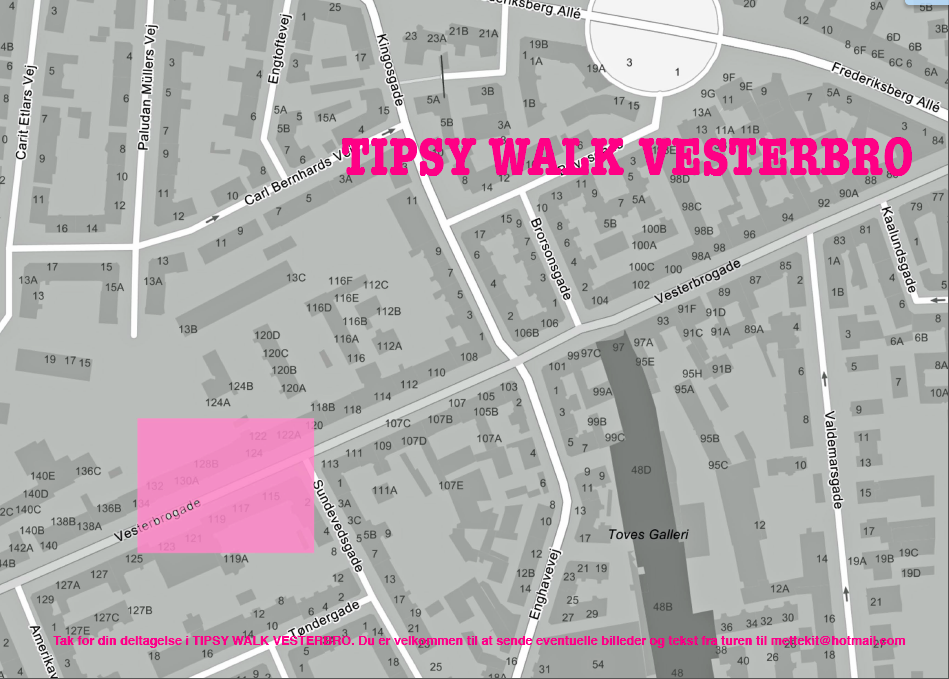 Fotos: Thomas Gniben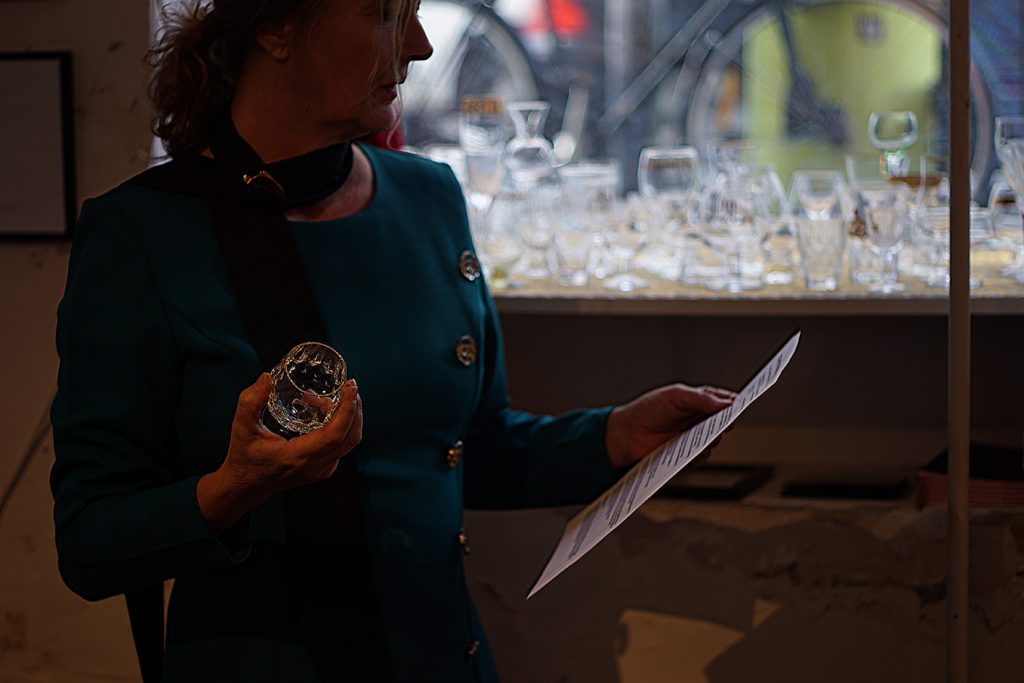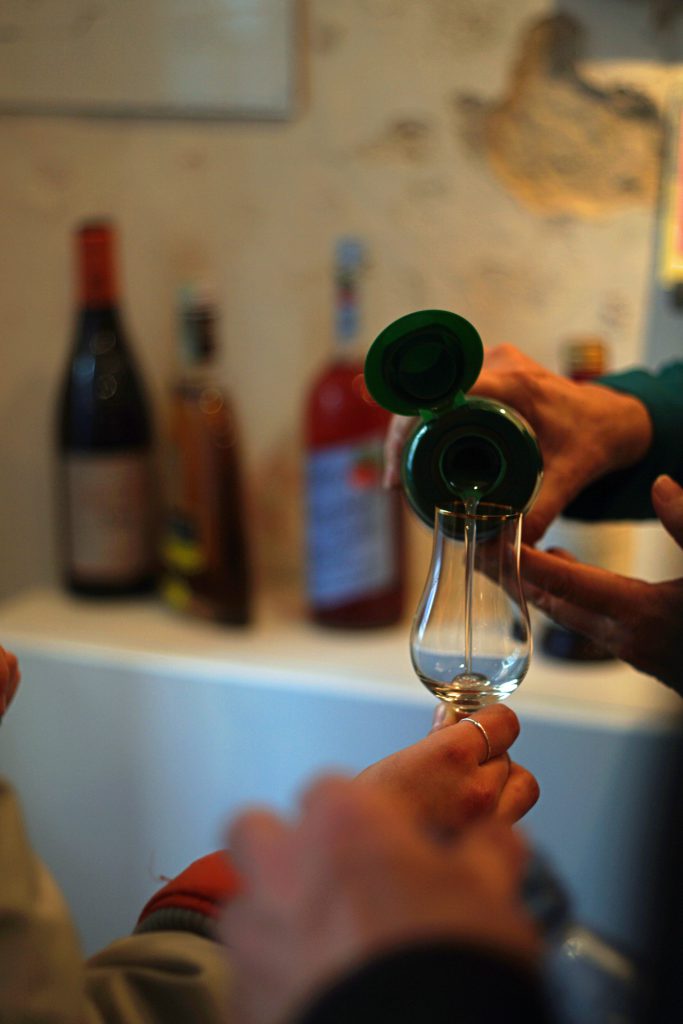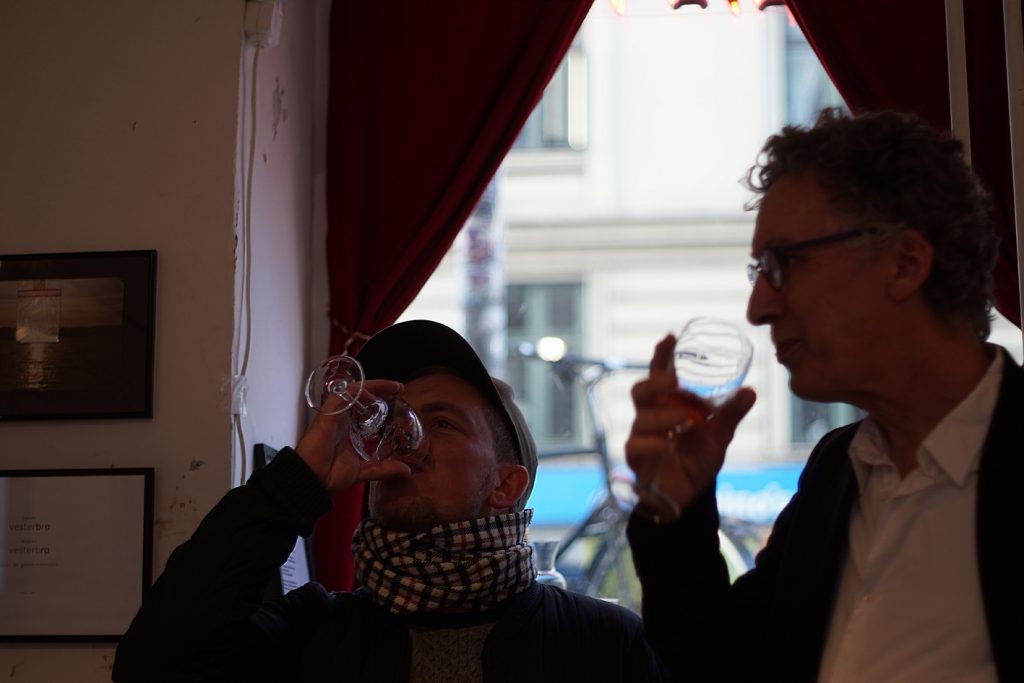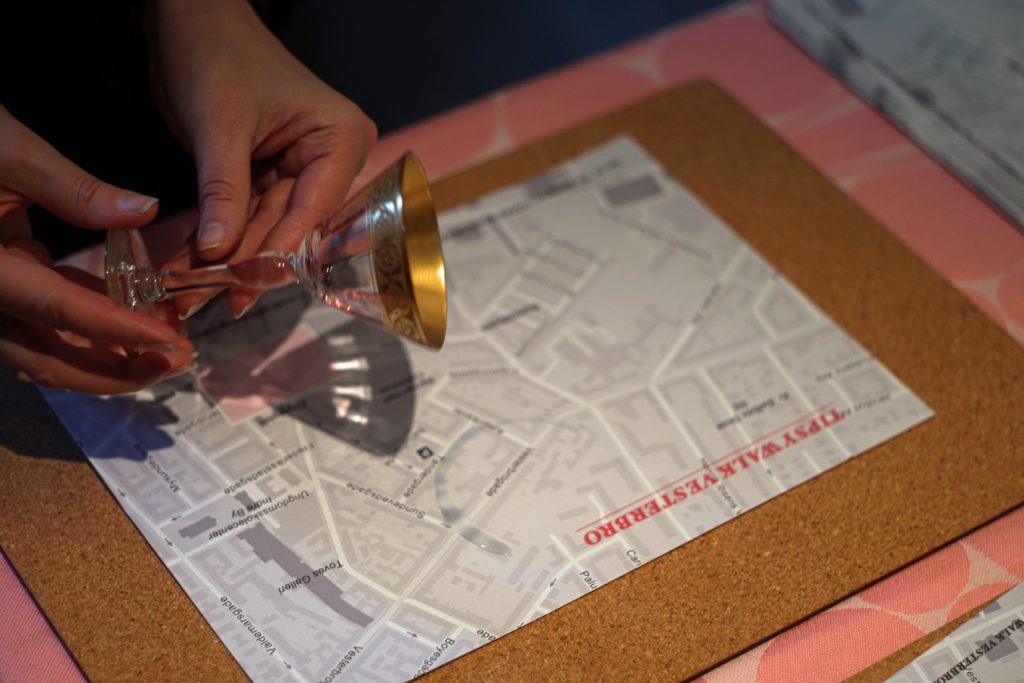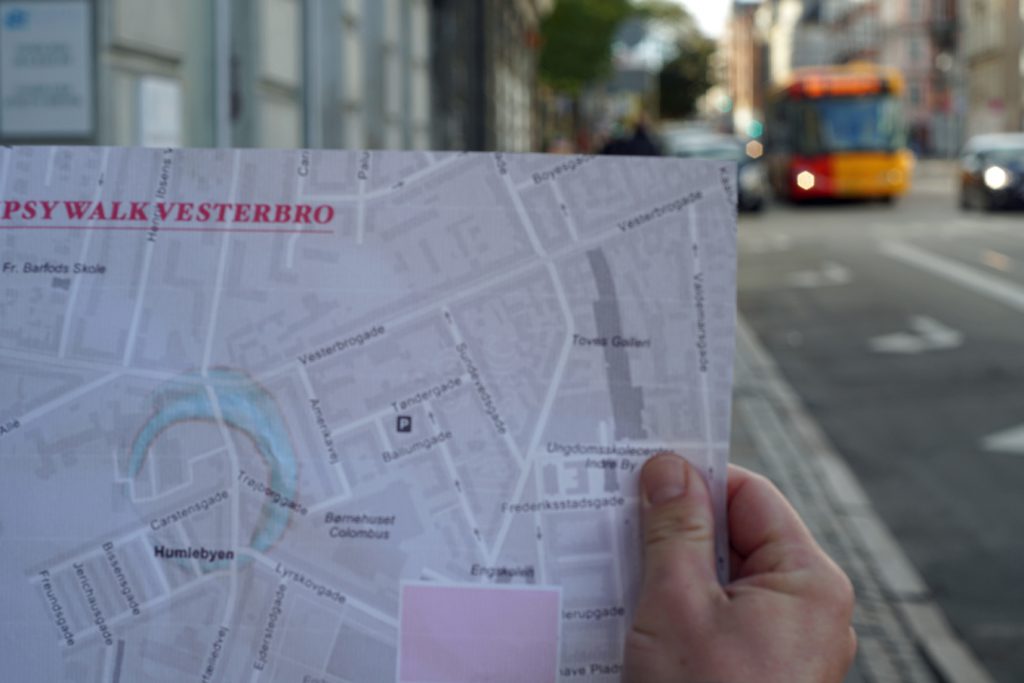 Participant 1
Participant 2
Participant 3
Participant 4