//scroll down for english
"Public Woman - ændring af ruten" en oplæsningsperformance
I rammen af udstillingen "Overgange#2"
Rundetårn september-oktober 2021
Kurateret af Sophie Hjerl
Orsolya Bagala, Rikke Benborg, Ursula Reuter Christiansen, Sophie Dupont, Nanna Lysholt Hansen, Molly Haslund, Sophie Hjerl, Mette Kit Jensen, Stense Andrea Lind-Valdan, Lærke Posselt, Lilibeth Cuenca Rasmussen, Camilla Reyman, Jeanette Land Schou, Elisabeth Toubro, Maria Wæhrens
Fragmenter fra Mette Kit Jensens udstillede værker indgår i performancen og benytter installationerne som kulisser. Teksterne omhandler vandreture i Paris, London og Rom og Mette Kit Jensens forsøg på at bryde etablerede rutiner, komfortzoner og forventninger i det offentlige rum. Teksterne placerer hendes dagbog fra et corona-lukket Paris sammen med mindet om hendes salige moster og dennes forestilling om verden. Under oplæsningen betrædes de teksterne med guldfodspor der afsætter aftrykkene "PUBLIC WOMAN".
Tak til Pulsk Ravn, Sarah Buthmann og Sophie Hjerl
Statens Kunstfonds produktionspulje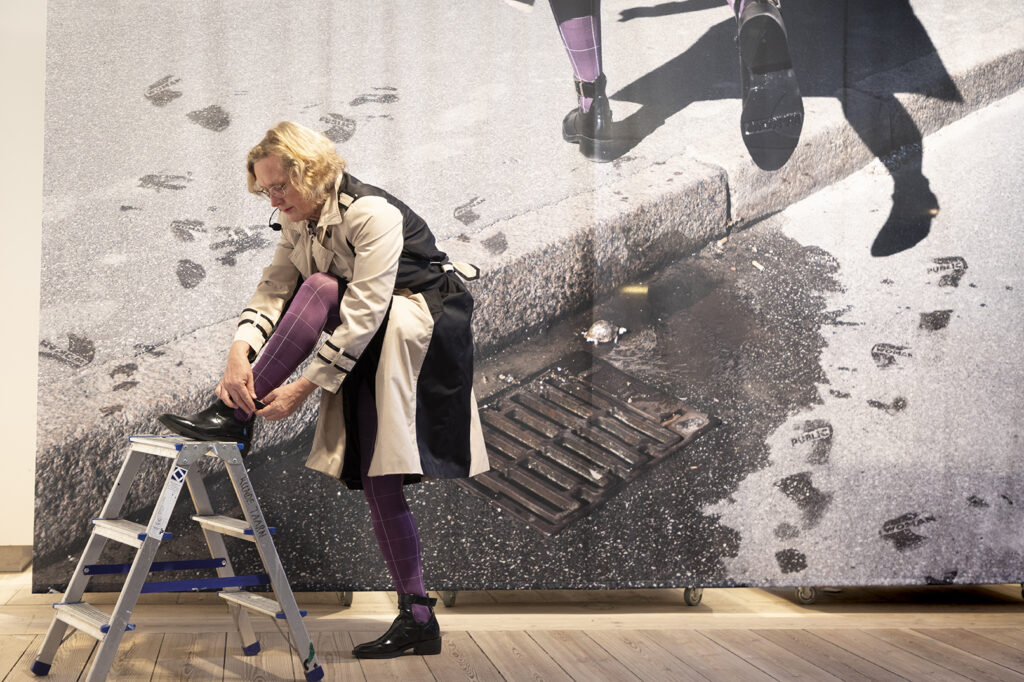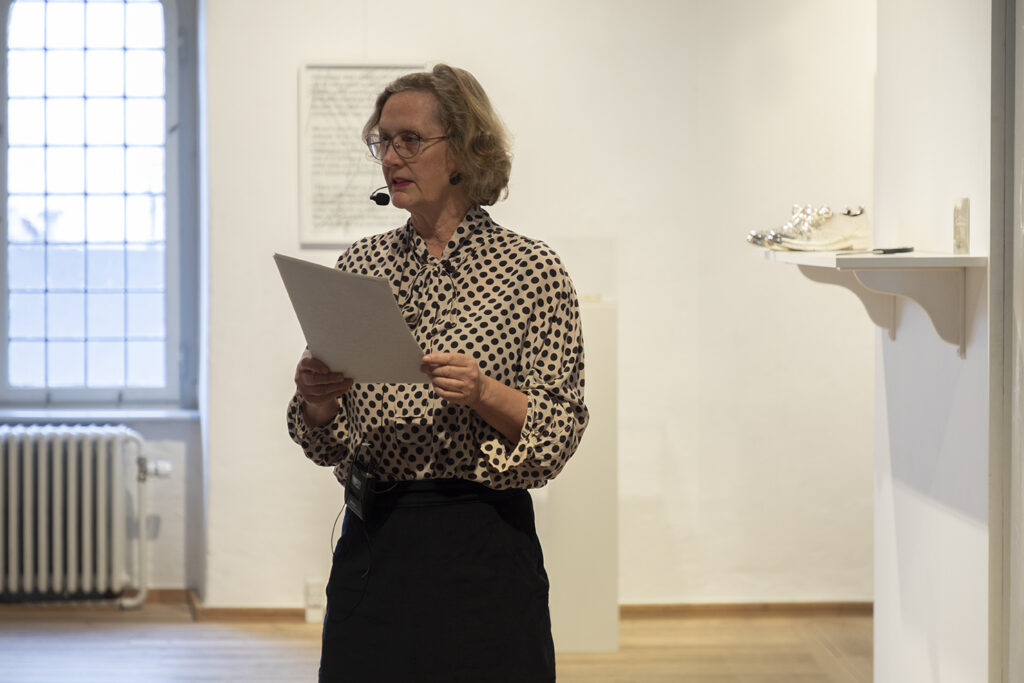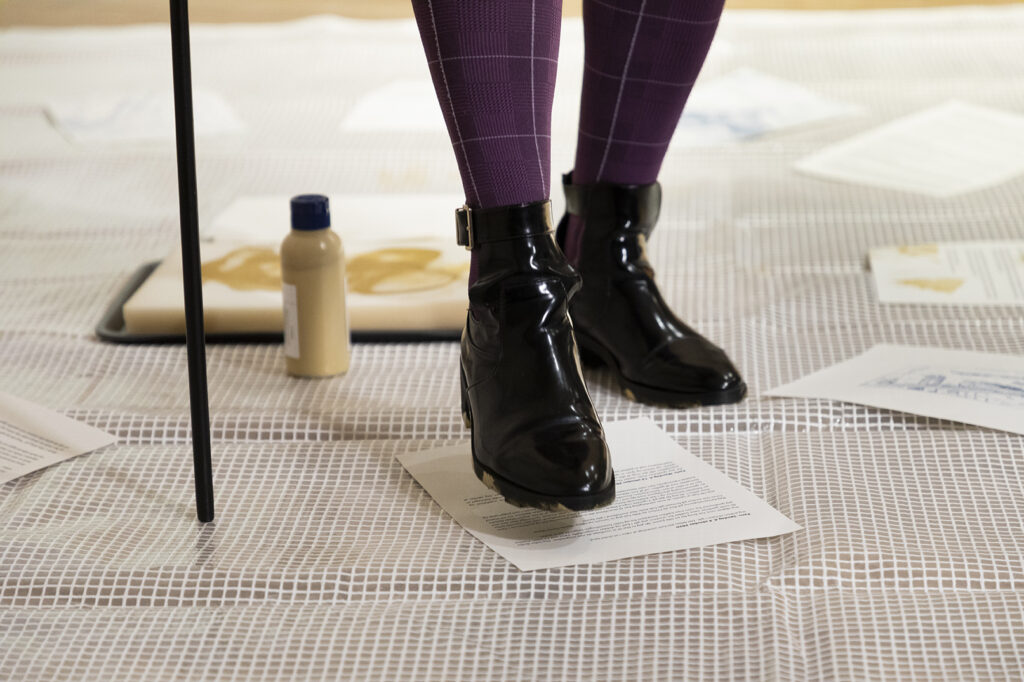 Værker i udstillinger: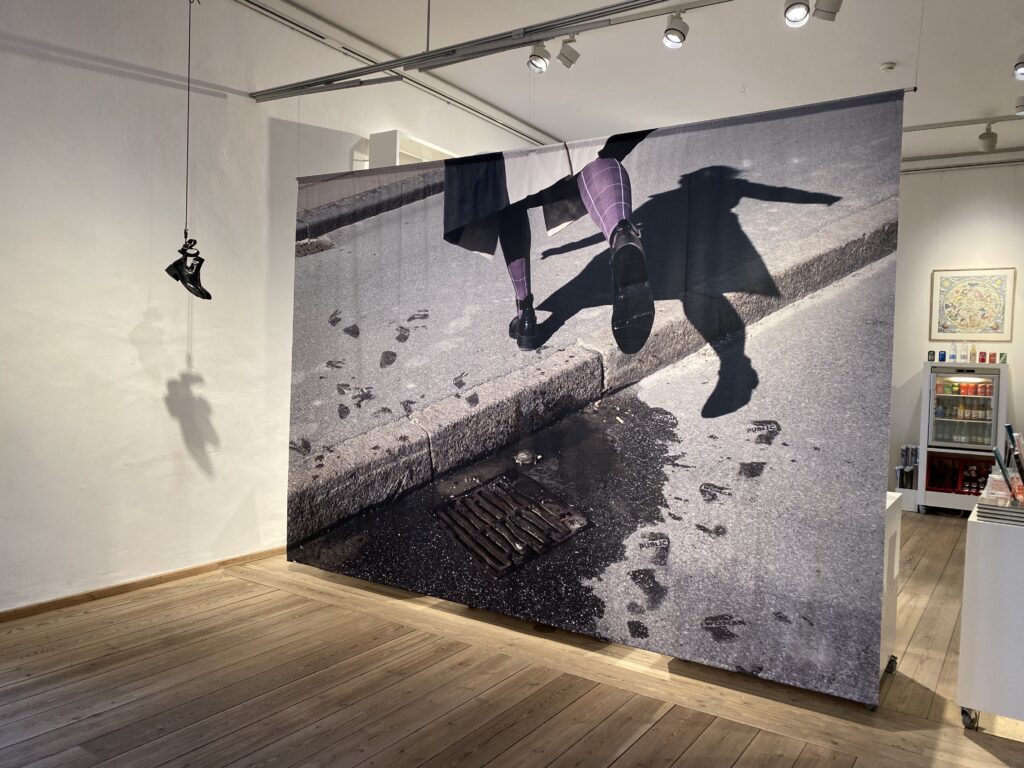 PUBLIC WOMAN Installation
billboard 3.54 x 2.47 m iscenesat fotografi lavet i samarbejde med fotograf Sarah Buthmann samt sko med tekstaftryk.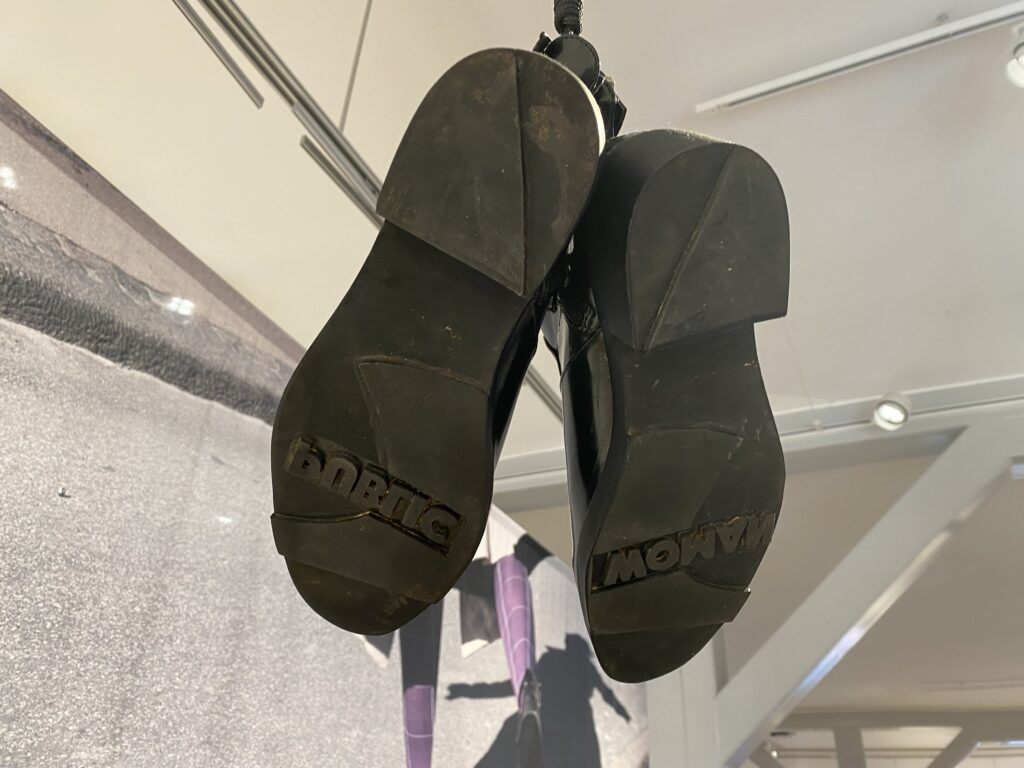 Detalje af installation: vintage laksko str. 38 med tekstsål. Sålerne er laserskåret i naturgummi efter papirklippet skabelon.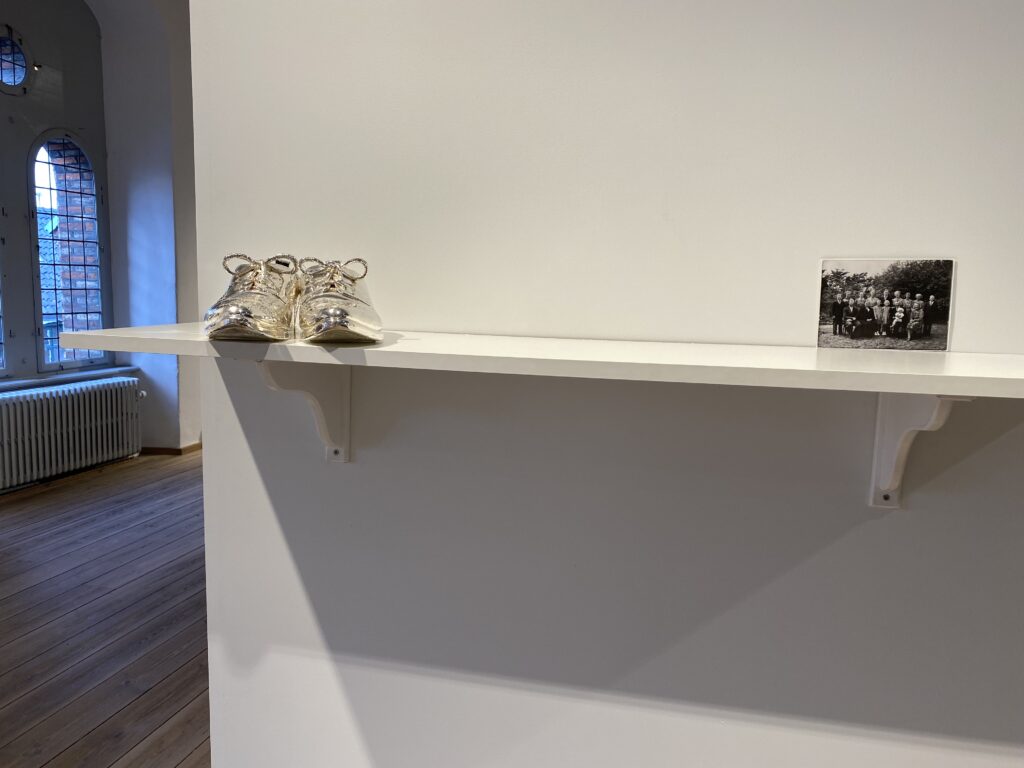 Installation "Fodspor" 2019 detalje. Hylde i kaminhøjde. Forsølvede travesko. Finsølv str. 38. Familiefoto ca. 1938
Installation "Fodspor" 2019 detalje.Tekstværk og vitrine med min fasters enører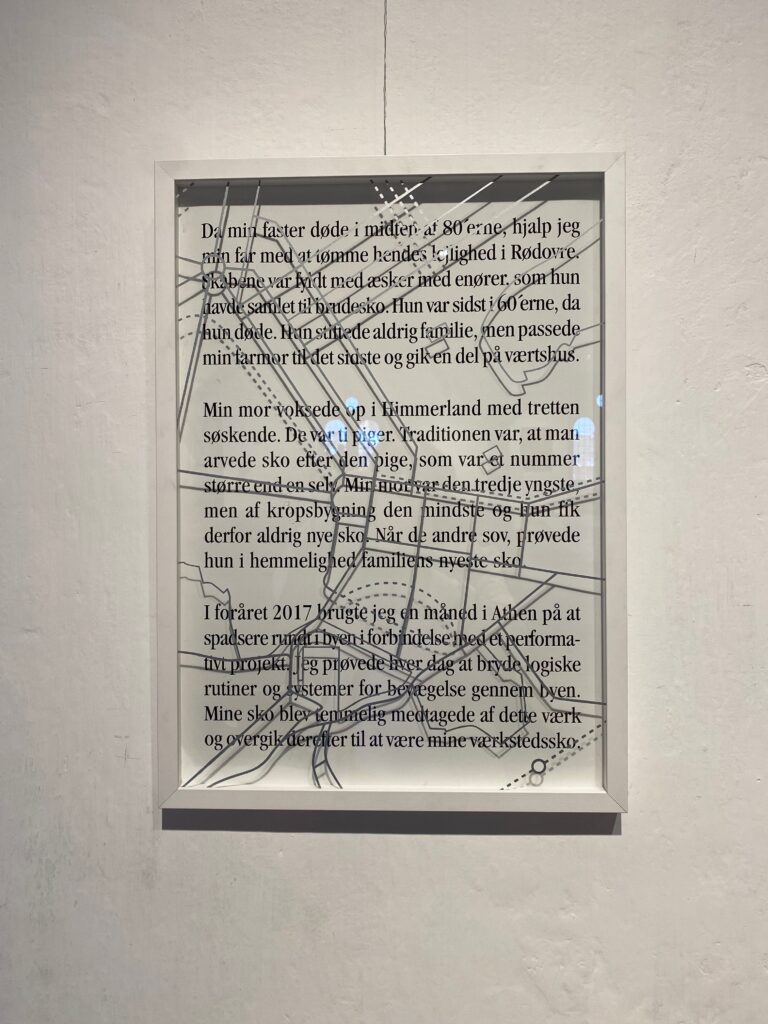 close up tekstværk med kort over Athen i sølvtryk printet på glasset
Fragments from Mette Kit Jensens installations in the exhibition are included in the performance . The texts deal with walks in Paris, London and Rome and her attempt to break established routines, comfort zones and expectations in the public space. The lyrics places her diary from a corona-closed Paris together with the memory of her blessed aunt and her notion of the world. During the reading footprints writing the words "PUBLIC WOMAN" were placed on the texts.