Photo: Sarah Buthmann
///Scroll down for english
CHANGING ROOM
Deltagerbaseret performance 90 min , 2 halvlege
Skjold Contemporary DK 2019
Performance i omklædningsrum nr. 6 i fodboldklubben Skjold.
Det kuratoriske benspænd fra kurator Frank Altschul Jensen lød:
Lav en performance i 2 halvlege, 15 minutters pause, 22 deltagere.
Fra pressemeddelelsen:
Et omklædningsrum er et sted, hvor man både kan skifte tøj, forventning og status.
Der kan ske så meget - eller ingenting.
Men lugten er altid den samme.
Kunsten flytter ind i et omklædningsrum i en fodboldklub.
Stemningen skifter i det offentlige rum.
Fodbold holder sig til reglerne.
Kunsten bryder alle regler.
I denne performance vil jeg
blande de røde og gule kort på ny.
Blande oplæsning med sport.
Blande publikum ind i værket.
Af og til blande mig helt udenom
Linier, bevægelser, ritualer og regler.
Grænser - synlige som usynlige vil være det underliggende tema for performancen.
Således vil jeg fabulere over nye forbindelser
mellem forskellige begreber, steder og situationer.
Er der mon grænser for hvad folk gider finde sig i?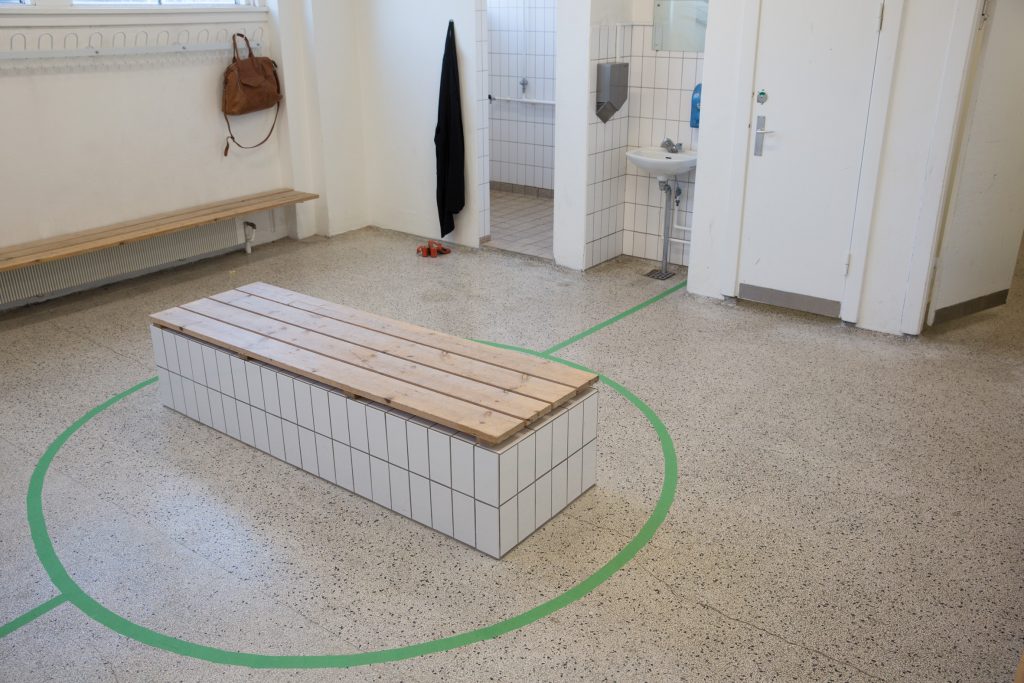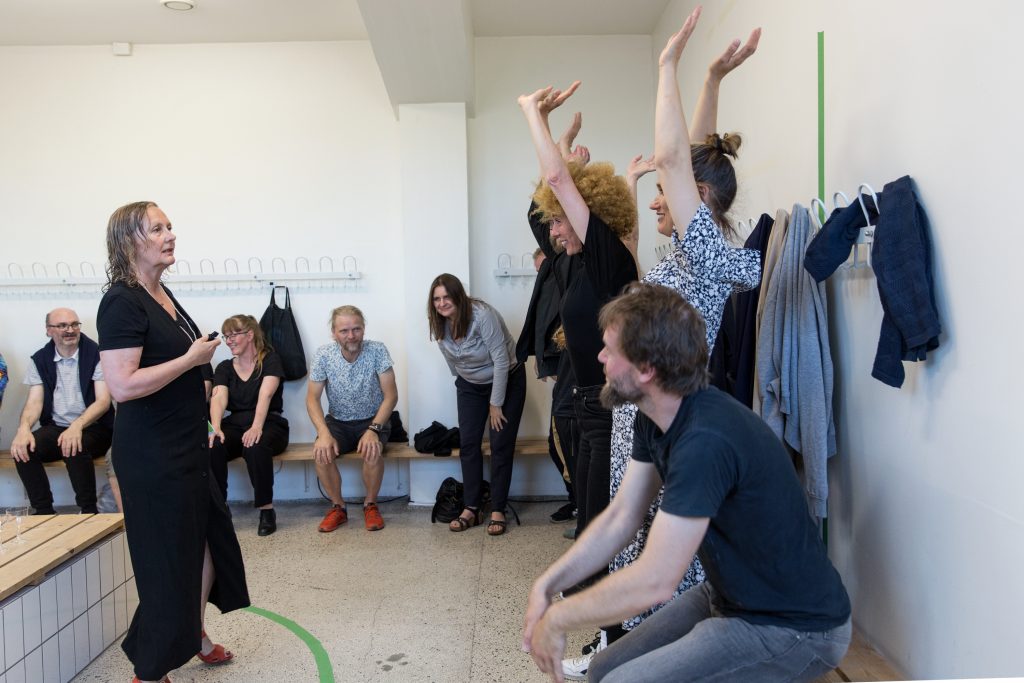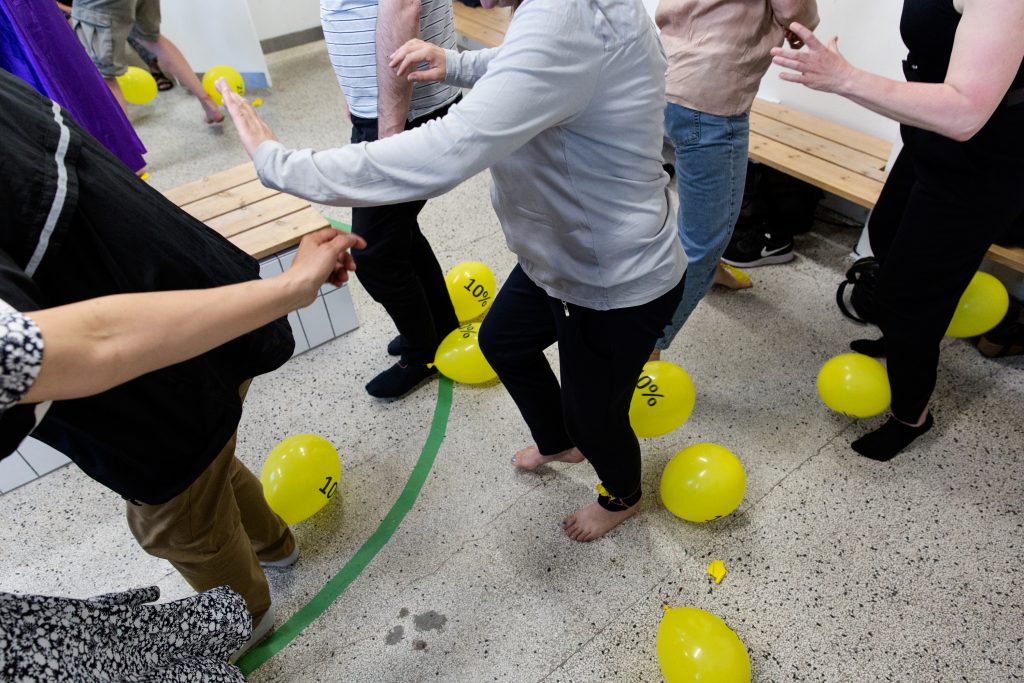 Photos: Sarah Buthmann
Tak til Deltagerne, Frank Altschul Jensen, Fodboldklubben Skjold og Svend Rybner
___
CHANGING ROOM
Participant based performance 90 minutes, 2 semis
Skjold Contemporary DK 2019
Performance in dressing room no. 6 in the football club Skjold.
The curatorial concept from curator Frank Altschul Jensen:
Make a performance in 2 semesters, 15 minutes break, 22 participants.

From the press release:
A changing room is a place, where you can change clothes, expectation and status.

A lot of things can happen - or nothing.
But the smell is always the same.
The art moves into a changing room in a football club.
The atmosphere changes in public space
Football sticks to the rules.
Art breaks all the rules.
In this performance I will mix the red and yellow cards again.
Mix reading with sport
Mix the audience into the work.
Occasionally, I will not mix myself into it.
Lines, movements, rituals and rules.
Borders - visible as invisible will be the underlying theme of the performance.
Thus, I will fantasize about new connections between different concepts, places and situations.
Are there limits to what people want to accept? 
Thanks to the audience, Frank Altschul Jensen, the football club Skjold and Svend Rybner