Photo: Emilia Staugaard
///Scroll down for english
Overgange // Transitions, Kvindemuseet Århus. 10. maj 2019 – 29. september 2019
Kurateret af Sophie Hjerl og Julie Rokkjær Birch. SE MERE

Orsolya Bagala, Camilla Reyman, Elisabeth Toubro, Jeanette Land Schou, Lilibeth Cuenca Rasmussen, Maria Wæhrens, Mette Kit Jensen, Nanna Lysholt Hansen, Rikke Benborg, Sophie Dupont, Sophie Hjerl, Stense Andrea Lind-Valdan, Ursula Reuter Christiansen, Molly Haslund i samarbejde med Lærke Posselt.
I forlængelse af hendes ongoing Flanøse projekt knytter Mette Kit Jensen via fortællinger om sko, familie og traditioner sammen i et værk som handler om kvinders vej fra det private rum ud i det offentlige - om identitet, moderskab, mobilitet og frihed.
Hendes gamle sko som var fuldstændig udtrådte efter en performativ walk i Athen i 2017, Circling the City - Athens fik nu et efterliv i udstillingen "Overgange/Transitions" på kvindemuseet. De blev forsølvet på samme måde som man traditionelt gør med babysko og indgik derefter i et univers af tekster og objekter - bla en æske med enører som hendes afdøde ugifte tante havde samlet sammen til brudesko og et gammelt foto af hendes mors familie. 
Kunstnerne blev bedt om at vælge en genstand fra Museets arkiv som inspirerede dem.
Mette Kit Jensen valgte Thit Jensens bog "Frivilligt Moderskab".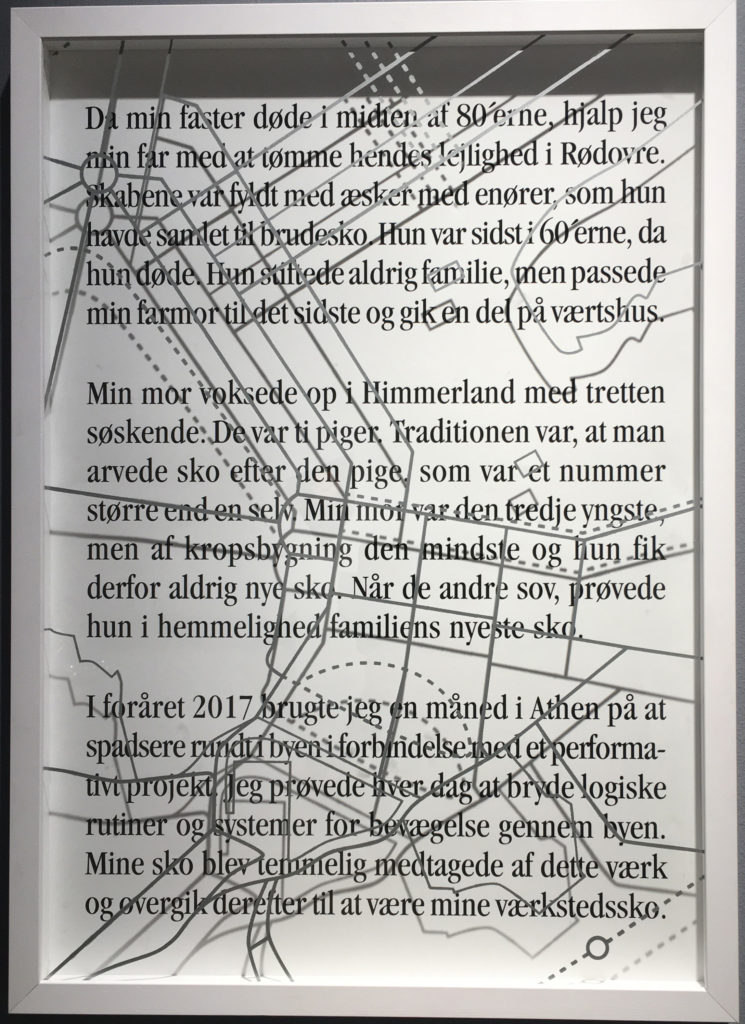 Textwork. Graphic design: Pulsk Ravn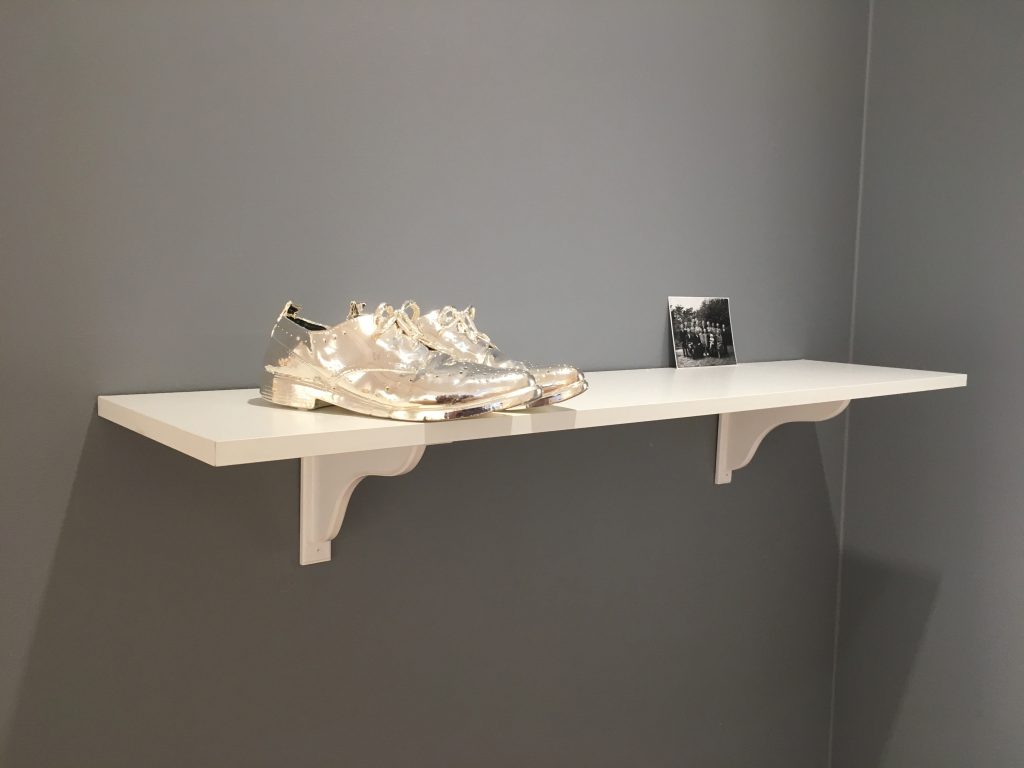 Silver covered walking shoes. Family photo.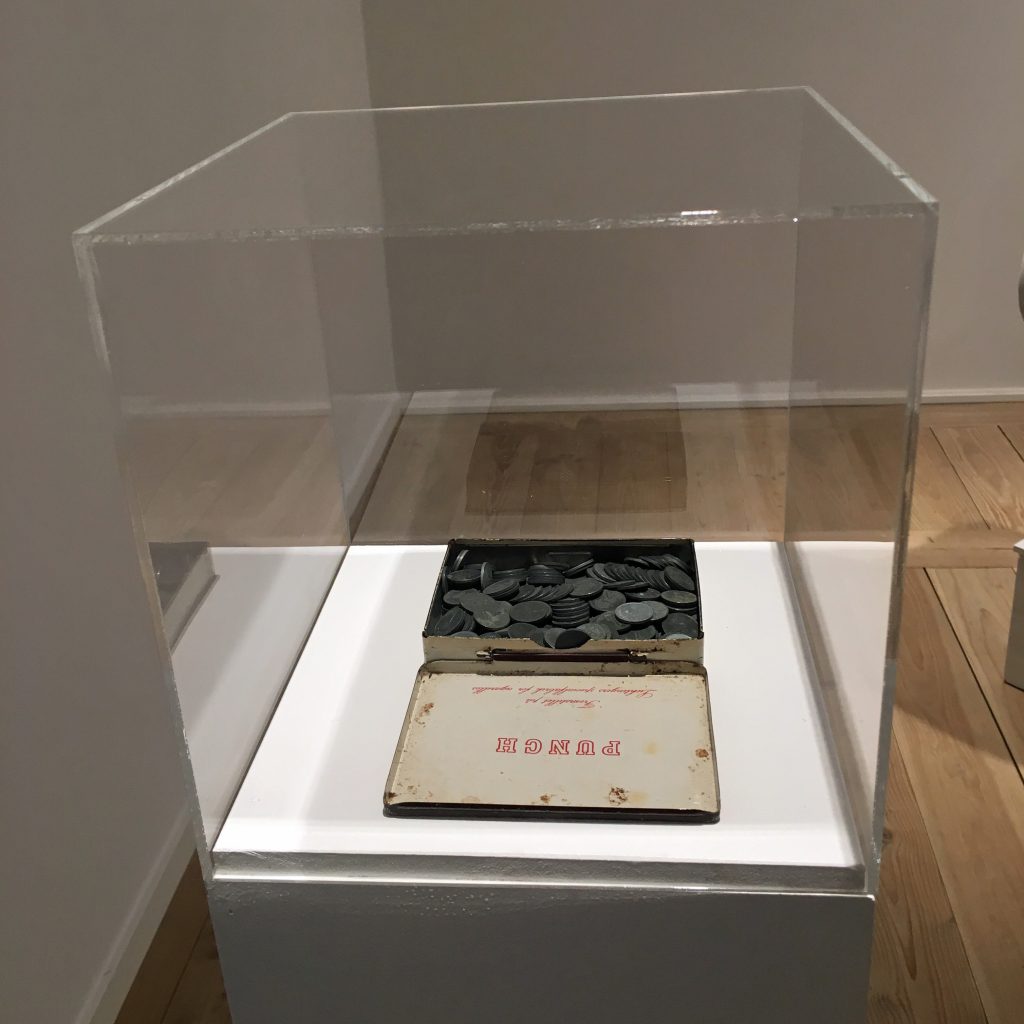 danish 1 øre  coins gathered for bridal shoes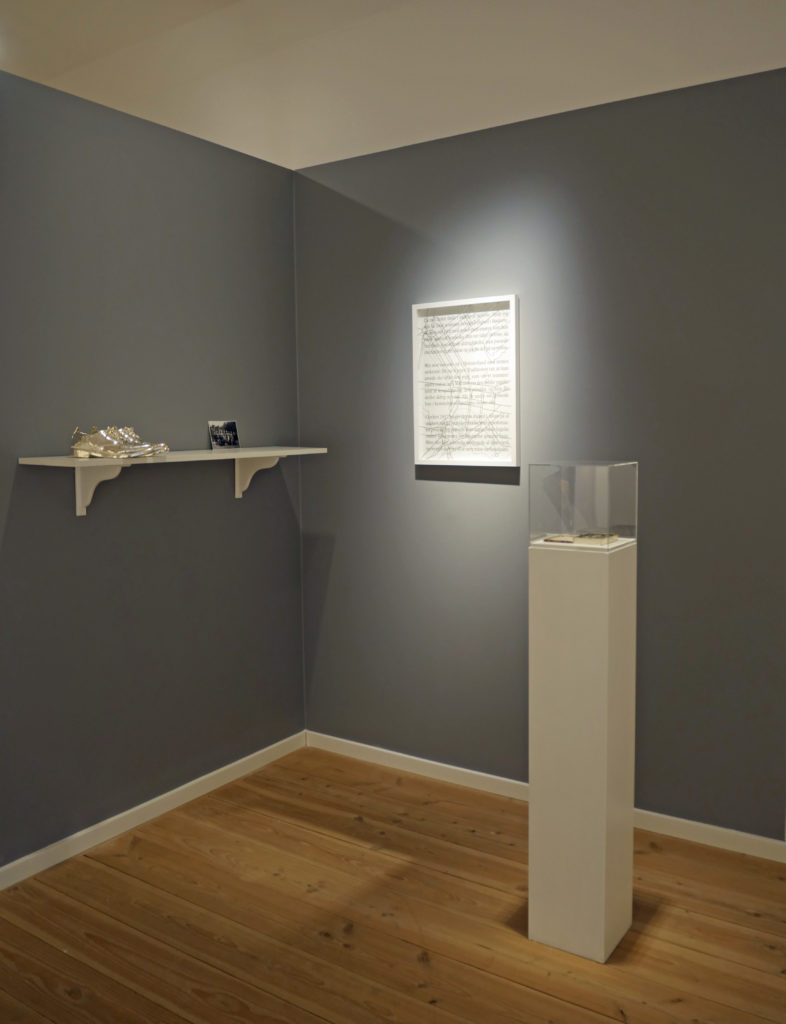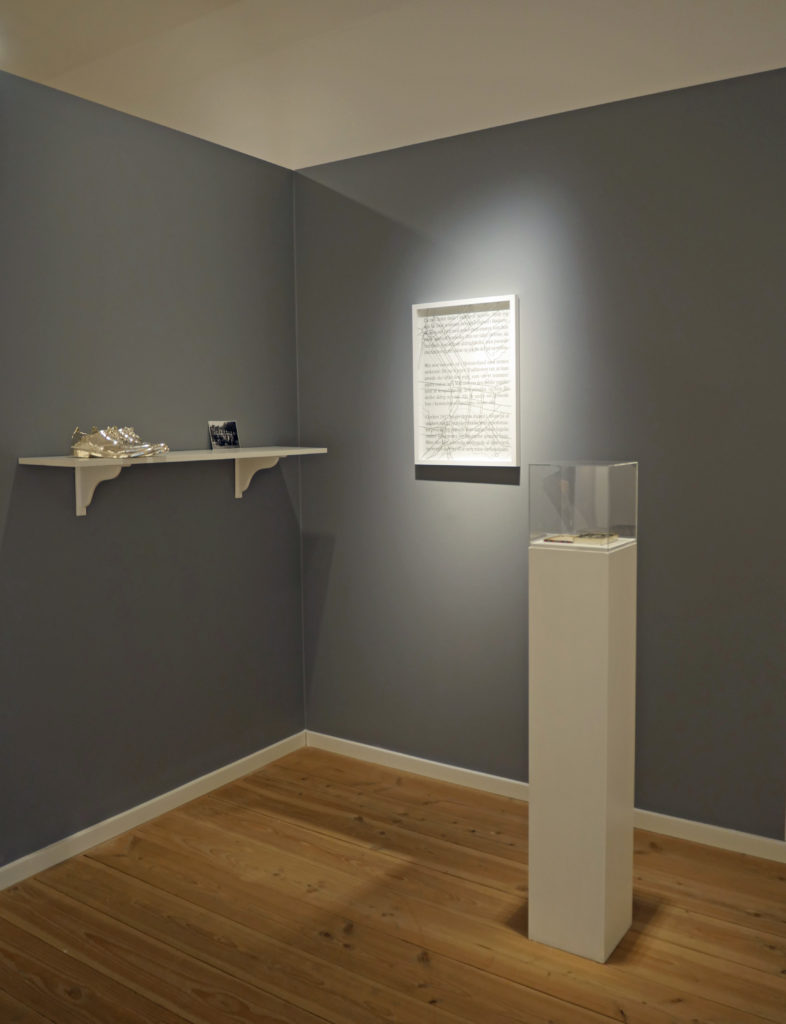 In continuation of her ongoing Flâneuse project, Mette Kit Jensen linked the concepts of shoes, family and traditions together in a work about women's path from the private space out in the public - about identity, motherhood, status, mobility and freedom.
Her old shoes, which were completely worn out after a performative walk in Athens in 2017, now got an afterlife at the exhibition. They have been silvered in the same way as you traditionally do with baby shoes, and were included in a universe of texts and objects - among others, danish 1 øre  coins gathered for bridal shoes by her blessed unmarried aunt and the tale of how her mother as the smallest child of 14 siblings always inherited the larger children's shoes.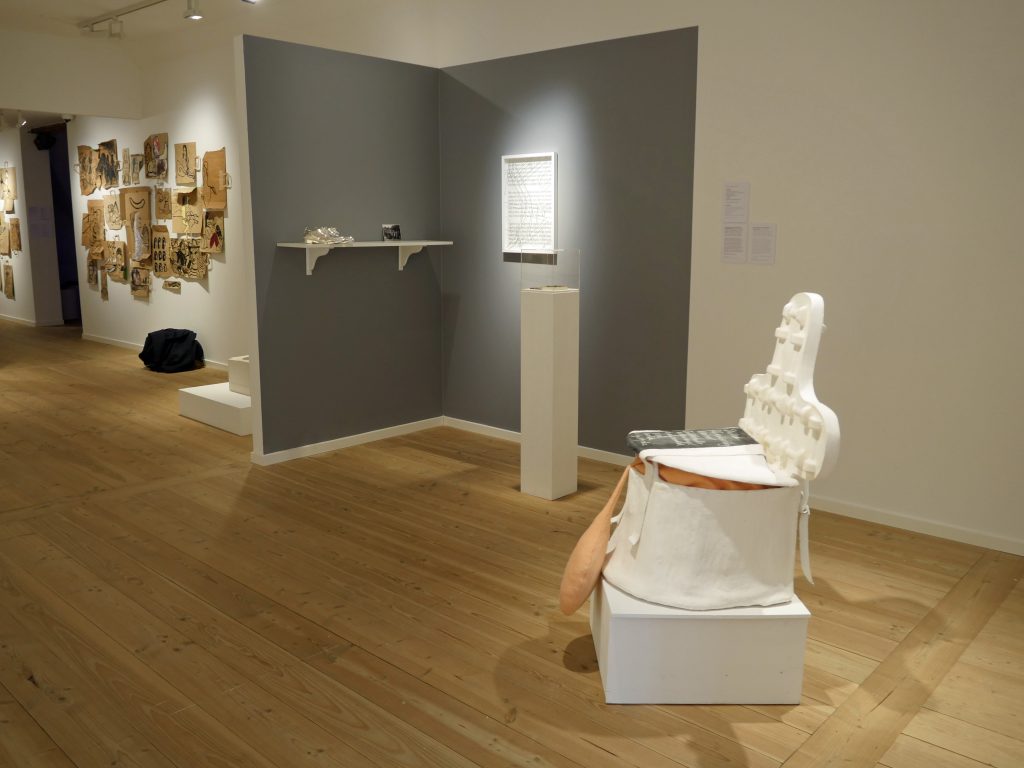 Exhibition view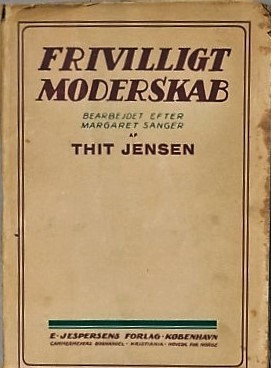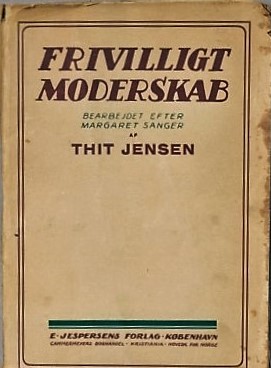 Thit Jensen: "Frivilligt Moderskab".
(Voluntary Motherhood)
Fra the archive of the Womens Museum.