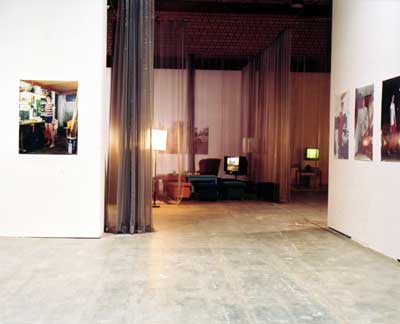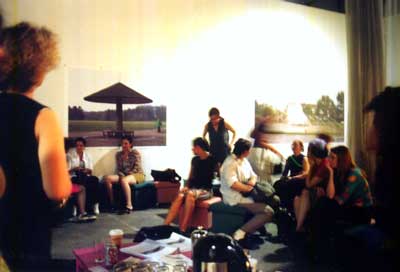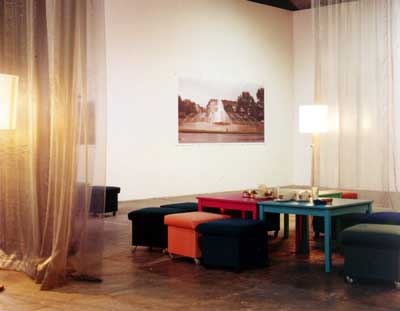 Get That Balance – Curatorial Project, Kampnagel, Hamburg 2001
I 2001 var Mette Kit jensen en del af det kuratoriske og organisatoriske team på projektet "Get That Balance" på Kampnagel i Hamburg. Programmet havde en planlægningsfase på 2 år og bestod af en udstillingsdel, film og videoaftener, seminarer og en natklub. Ca. 50 kvindelige kunstnere fra 16 forskellige lande var inviteret til at komme med kunstneriske bud på frihedsbegreber og dermed være med til at indkredse feministiske positioner på tærsklen til årtusindeskiftet.
Projektleder: Ute Vorkoeper
Kuratorer: Rabea Eipperle, Anja Hertenberger, Mette Kit Jensen, Hildur Jónsdóttir, Christine Lemke, Karen Michelsen-Castañón, Eske Schlüters
Derudover planlagde og indrettede Mette Kit Jensen "The Lounge" som optog centrum i udstillingsstedet K3. Dette var et luftigt, beskyttende men åbent sted i hvilket besøgende kunne tage en pause, drikke kaffe eller se på videoer og kataloger af de involverede kunstnere. Loungen var også udgangspunkt for diskussioner og guidede ture i udstillingen:
I 2001, Mette Kit Jensen was part of the curatorial and organisational team for the project "Get That Balance" at Kampnagel, Hamburg. The programme had a planning phase over 2 years and consisted of a exhibition, film and video events, seminars and a nightclub. About 50 female artists from 16 different countries were invited to come with the artistic visions of freedom concepts and thus help to identify feminist positions on the end of the millennium.
Project manager: Ute Vorkoeper
Curators:Rabea Eipperle, Anja Hertenberger, Mette Kit Jensen, Hildur Jónsdóttir, Christine Lemke, Karen Michelsen-Castañón, Eske Schlüters
Mette Kit Jensen also planned and created the lounge, which occupied the centre of the exhibition space K3. It was at the same time an airy, sheltered and open space, in which visitors could take a break and have a coffee, engage in conversation or take a closer look at videos and catalogues of the participating artists. The lounge also housed discussions prior to or during the guided tours of the exhibition: