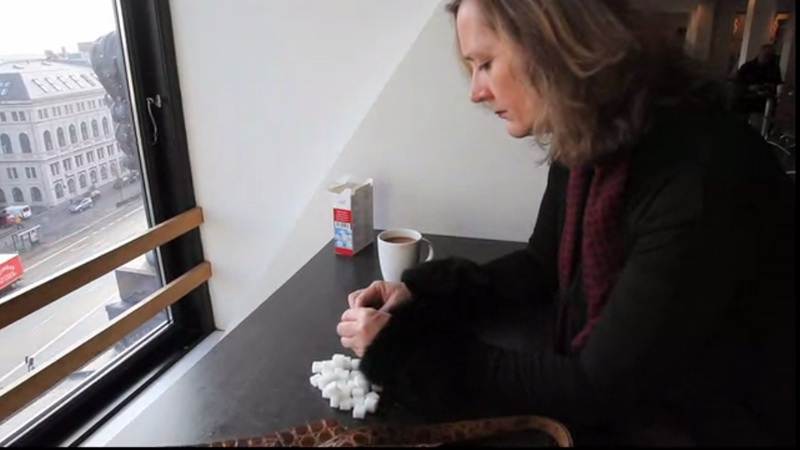 Flâneuse – Désir
Torpedo 18
Februar 2014
Torpedo18
Kurateret af Frank Altschul Jensen
"Der gik et rygte om et særligt ritual i byens stormagasiner"
Videoen refererer til fortællingen om hvordan kvinder kan tage kontakt med gigoloer i Magasins cafeteria. (man lægger 2 sukkerknalder ovenpå hinanden).
Området udenfor vinduet var i 1800tallet scenen for kunstnerflanørens udskejelser på cafeer og bordeller.
Video 3.37 min
---
Flâneuse – Désir
Torpedo 18
February 2014
Torpedo18
Curated by Frank Altschul Jensen
There was a rumour about a special ritual in the department stores of the city.
video 3.37 min